AHT @ BFR – NVG Baseline Operator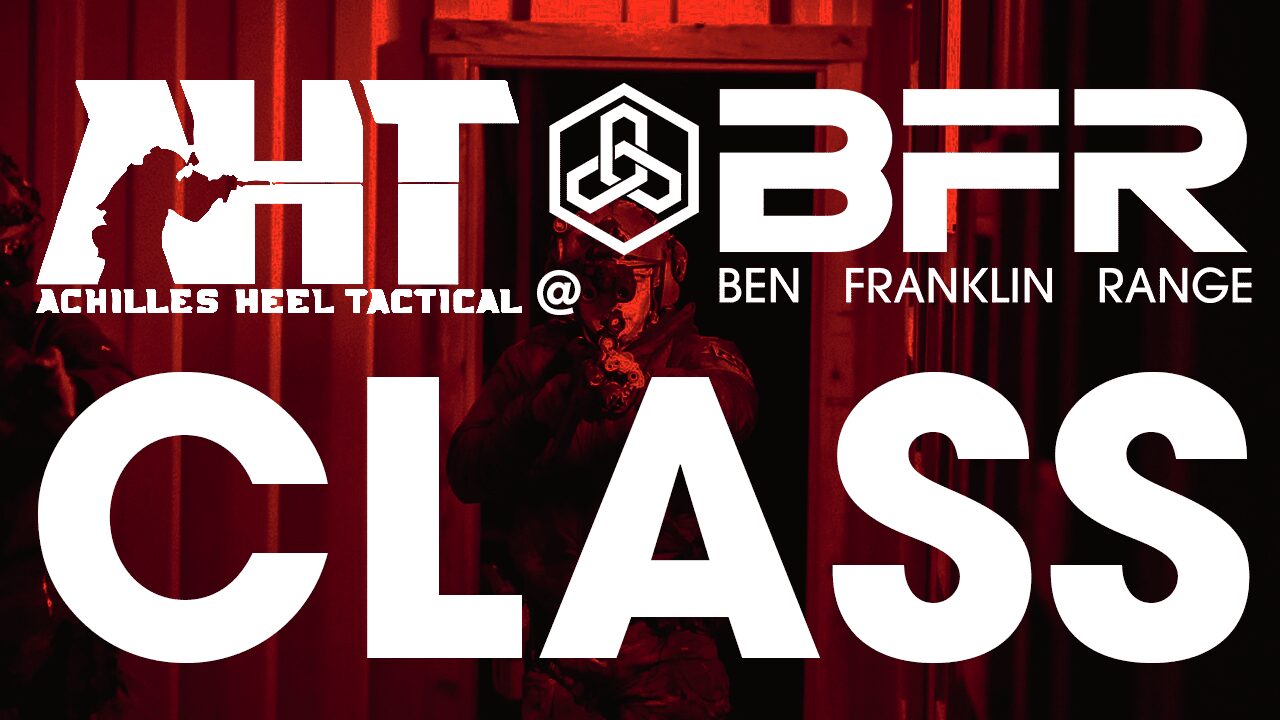 Our NVG Baseline Operator Course focuses on the fundamental understanding of night vision & building the individuals skill sets with rifle & pistol under Night Vision Goggles (NVGs) The class will start with the psychology and benefits of employing NVGs as a force multiplier at night. You will then move into industry standards for gear selection and setup. This class will provide the student with the tools to safely & effectively move, shoot, and communicate in low-light/no-light environments. Students will participate in a crawl, walk, run approach while learning to utilize their equipment. By the end of class, students will have progressed all the way through to a variety of movement and live-fire shooting exercises. The courses of fire are to produce a core competency with night vision goggles, lasers, and white light. At the end of this course, students will have a clear understanding of why and how we fight at night.
NVG Rentals are available for additional costs from Darksky Optics. Upon completion of purchasing this course you will be connected to set up your rentals.
This course covers:
– shooting fundamentals / safety
– Psychology of fighting at night with NVG's
– kit set ups (helmet, comms, NVGs, Lasers/illuminators)
– laser zeroing
– passive vs IR shooting & when to apply
– environment considerations
– pistol RDS/iron sight shooting under NVGs
– clearing malfuntions both rifle & pistol
– shooting positions / alternative shooting positions
– information process & PID
– ballistics (Internal, External, Terminal)
– shooting positions / alternative shooting positions
– efficient movement / body mechanics
– Primary & secondary weapons manipulation
– gear considerations
– malfunctions / reloading
– uses of cover and movement under NV
Minimum Gear Requirements
Tactical Rifle with IR laser
Pistol
OWB Holster
Rifle sling
NVGs
Helmet
Batteries
At least 500 rounds rifle
At least 500 rounds pistol
At least 3 rifle magazines
At least 3 pistol magazines
2 magazine holders for pistol magazines
1 magazine holder  for rifle magazines
Ear & Eye Protection
Appropriate Clothing for terrain and Weather
Weapons maintenance & cleaning equipment
Food & Water
Permanent Marker
OPTIONAL:
Body Armor
Plate carrier
Chest rig
First Aid, etc.
Price: $400.00 (includes range fee)
Time: 8 Hours
After you purchase this course, an AHT firearms instructor will contact you via email approximately 1 month from the course date with pre-course details and provide you with an exact location for the training. All course dates are subject to change due to full-time commitment to Law Enforcement.
Related Events