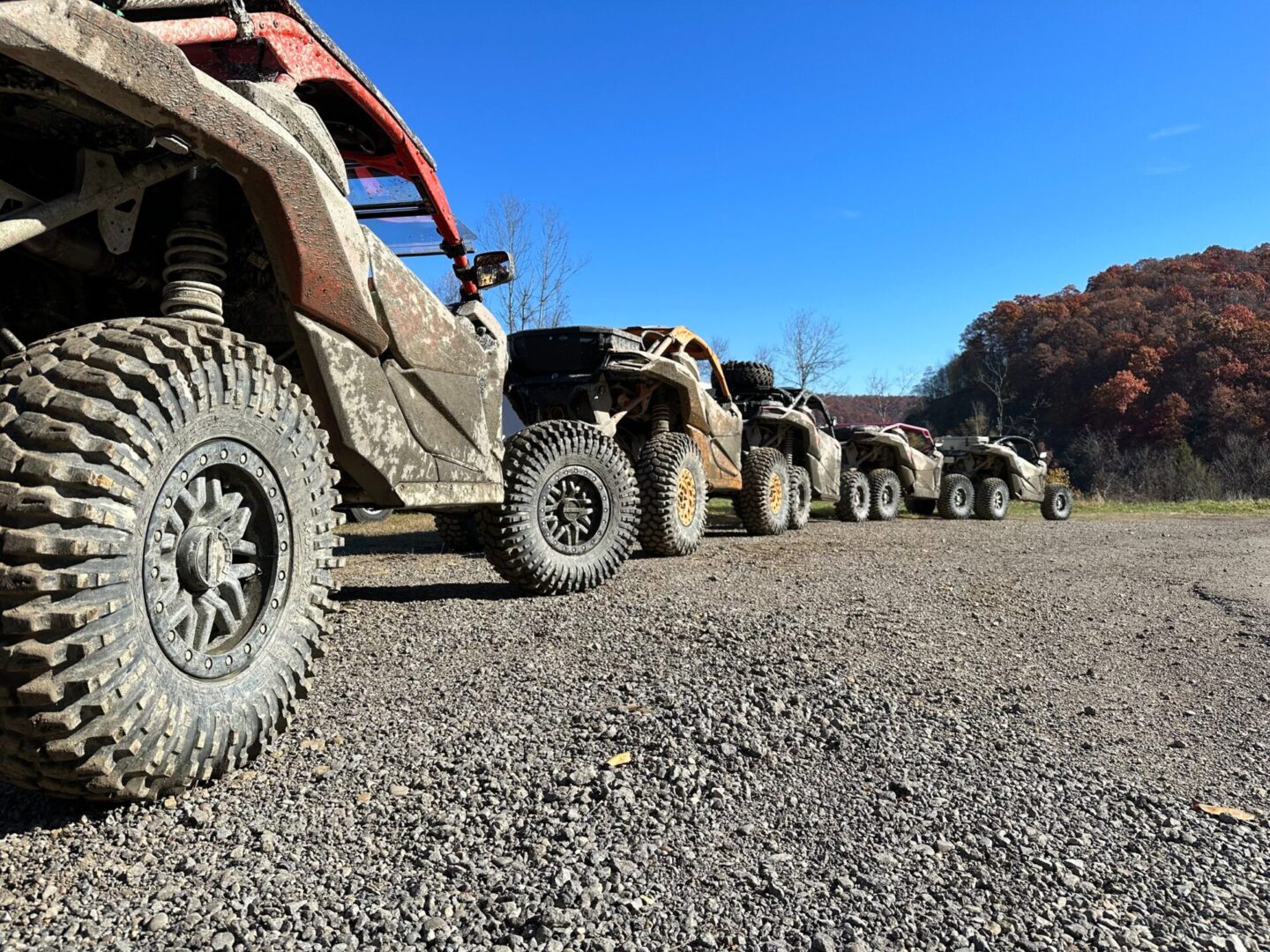 RECREATION:
We offer Big Fun Rides where we open our facility for the day and our 65 miles of trails to Jeeps, Broncos, Dirt Bikes, ATV's, Quads, Buggies, etc for a great day of riding and exploring.
We offer digital maps free for Google Earth
We try to offer on sight food trucks for our events
Gates open at 9AM Ride Day
Need to be off property by 5PM Ride Day
$25/Driver
$20/Passenger or Spectator
Kids under 12 FREE with family
Great Family Fun
Next Big Fun Ride:
Sunday June 18 - Penn Town Dogs
TRAINING:
We offer the premier training facility in the entire Eastern Time zone. From a 6,000 square foot two story shoot house, turfed ranges, known and unknown distance ranges on over 1,100 acres.
We also rent our outstanding facility and ranges to all training companies
Law Enforcement Agencies can also rent our outstanding facility and ranges
Ben Franklin Range offers the following facilities:
Training capabilities 24/7 365 no sound restrictions or time shooting restrictions.
2 story 6,000 sq.ft. shoot house
2 50x100 yard turf flat ranges
600m known distance
750m unknown distance range
2,500 yard range
Law enforcement, military, government, private training packages
Survival and preparedness training
On-site lodging
Property and ranges are available for rental by public
Please see our options under Facility
FIREARMS:
Ben Franklin Range offers a full array of Firearms safety and training as well as full service firearms and accessory sales by appointment. Themis Arms Center, which has concentrated on LE sales, now offers Ben Franklin Range customers the same individual sales experience on site by appointment.
Dynamic Firing Ranges and Firearms Training Facilities
Elevate your pistol and rifle shooting skills by training at the Ben Franklin Range in Armstrong County, Pennsylvania. We're a new and unique facility sitting on 1,100 acres of wilderness and more than 65 miles of off-road trails.
Eager to give back to the community, we strive to create a positive impact on people's lives. We host a variety of firearms training and outdoor events.

The nation's premier, one-of-a-kind facility providing elite training and unique outdoor experiences while giving back and making a positive impact in the community and in the lives of others.
Wilderness Training Facilities
Wilderness Skills Area
Land Navigation Area
Paradrop Landing Area
4 Helicopter Landing Zones
Camping Facilities Throughout the Property
Paintball and Airsoft Setups on the Property
More Than 65 Miles of Off-Road Trails
6,000-Squarefoot, 2-Story Shoot House – UTM/AirSoft
Pro Shop
Lodging for Class Participants
Trailer Hookups
State-of-the-Art Classrooms/Training Facilities
Explore More Facility Features
Go beyond obtaining firearms training and joining pistol/rifle shooting activities. You'll discover more exciting things to do in the wild with us at Ben Franklin Range.
SEEING IS BELIEVING!