Revolution Series Scenario Game: The Gunpowder Incident Saturday August 19
August 19 @ 10:00 am

-

5:00 pm

$30.00 – $50.00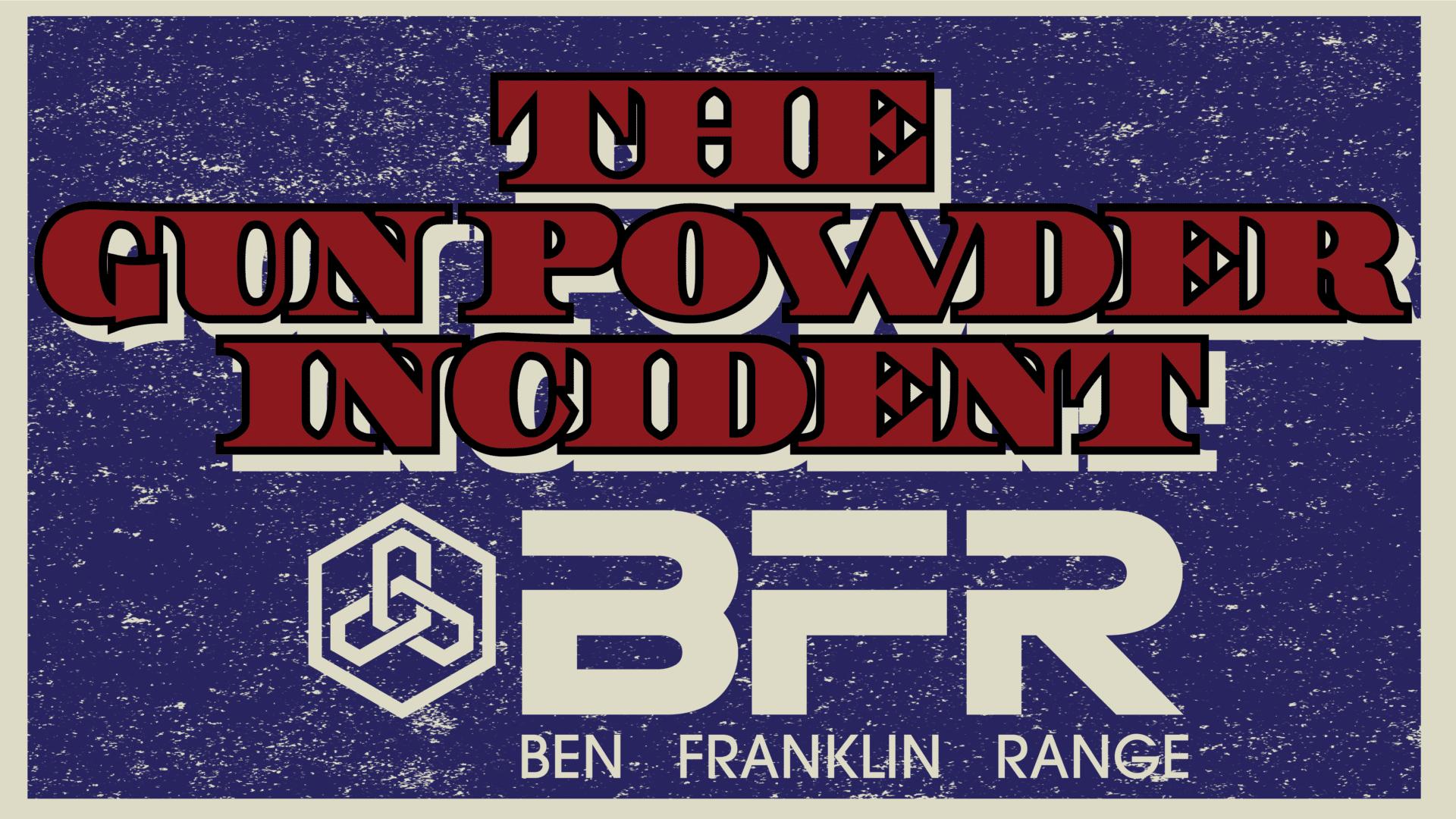 Ben Franklin Range presents,
A Victor Anderson & Amped Airsoft Event
Revolution Series Scenario Game:
The Gunpowder Incident
Saturday August 19
Gates open at 9am
Game starts at 11AM
Backstory:
After the events of the Battle of Coercion in Templeton, PA, the Military began fighting within. Divided, the 2 factions battled for territory, and the battle raged on, fighting for these key geographic locations.  Though they were now fighting each other, they still both wanted to destroy the Revolutionaries, who were an ever present thorn in their sides. The Revolutionaries Continued to fight the military as a whole, attacking and collecting Key Intel pieces, and hindering the Militaries hold on the territory. Who will win this battle?
Teams:
Military Team A&B – Role – Fighting, simple objectives, 6 hours total gameplay for day. Kill or be killed.
Revolutionaries – A more immersive Role, groups of 10-12 players at a time will form a squad. They have 2 hours to complete their objective and traverse the field, while battling the military with a more difficult and immersive rules set. Those purchasing Revolutionary Team Tickets will then play as Military A or B for the remainder of the day after their 2 hour mission is done. A mix of Airsoft and Terrain Race/Geocaching gameplay.
Teams & BDU Requirements:
Military Team A: Green Based Camo (M81, Multicam Tropic, Marpat)
Military Team B: Tan Based Camo – (Mulitcam, Desert Tan, AOR-1 or ACU)
Revolutionaries: Anything. Arm Bands will be provided this will represent the revolutionaries using whatever they have on hand to use.
Arm bands will be used to delineate teams and help provide further Clarification.
Spawn/Medic Rules – Military Teams:
All Team Members can Buddy medic their team mates 1 time. After one revive, that play must return to spawn to revive. When Hit a play must 'Bleed out' in place for 2 minutes prior to being healed or returning to spawn.
Note: Revolutionaries Rules noted in Revolutionaries section of this Packet.
General Rules/Info (Applies to all Factions):
Chrono limit

Rifleman – 1.6J with your weight BB – No Min Engagement Distance
LMG (Military Only) 1.6J with your weight BB to a max of .36G – 30 foot engagement distance
Sniper/DMR – All factions (must be realistic Dmr or sniper platform) 2j with max .48g bb, min engagement 100 feet – Side arm required.

Hpa tank fills will be available onsite
Full seal googles are required, lower mesh masks or some kind of mouth protection is recommended, but not required.
Call your hits.
Help newer players if you can.
Have fun.
Revolutionary Team – Special Rules
Gear/Weapons – Limited Ammunition – What you can carry, is what you get. Up to a max of 300 rounds total for the 2 hour mission. Ammo may be shared among the squad.
No LMGs will be used in the Revolutionary Squad
Medic Rules:
Revolutionaries have a total of 5 Lives for the mission. If they lose all 5 lives, they will be 'evacuated' to the spawn for medical attention. Prior to being evacuated another team member must stay with them until the medical team arrives, then returned after being healed at the 'medical facility' (spawn) they will be dropped closely to their team for reinsertion into the mission.
Shot in Head/Face (Not Helmet) – player is down for 5 minutes, you can only be revived from being shot in the head 1 time, if shot in head more than once, they will need to be 'evacuated'.
Shot in Head – Helmet – Knocked down, this counts toward your 5 lives, and you must remain stationary for 3 minutes.
Shot in plate carrier (if no plate carrier as part of your gear, ignore this section, Weighted plates or real recommended for realism.) Knocked down. This does not count toward one of your 5 lives, but you must remain stationary for 2 minutes.
Torso/Neck – not covered by Plates – must be have medical care, Tourniquet, and bandage applied. Time limit is how long the tourniquet placement and bandaging takes. Bandage as if this was a real wound. (Do not Tourniquet the neck but place it across chest after removal of Carrier to simulate medical care).
Appendages (Arms Legs, Hands & Feet) – Tourniquet and Bandaging required. This counts toward one of your lives.
If a Player loses all of their Lives, they can then finish the time out as a Military Team Member, if headcount allows, they can be added to one of the other Revolutionary Missions later in the day if they survived less than 1 hour.
Revolutionaries Required Items List:
4 Bandages
Tourniquet
Watch/Timer for Bleed outs
Radio
Hydration
Good Footwear for hiking
Dead Rope – For Knots to track Death Count
REQUIRED FOR EVENT:
Sign online waiver prior to event – WAIVER ONLINE
Pre-register for event below $40/$20 per person – Depending on your team
Ticket sales at door will be $50/$30 per person – Depending on your team
Must be 18 years old to play or accompanied by an adult
Related Events